Creamy Asparagus Soup
We know what you are thinking... "Aspargus? No thanks." But wait! We get it. After competing, we are over these greens, but this dish has changed our feelings for this little veggie. If you are brave enough to try it, use the recipe below!!!
Ingredients:
🍵 1 Tablespoon Extra Virgin Olive Oil
🍵 1 Head Organic Cauliflower cut into small florets
🍵 2.5 Pounds Organic Asparagus trimmed
🍵 1/4 Teaspoon Cayenne Pepper
🍵 1 Pinch Sea Salt
🍵 1 Pinch Freshly Ground Black Pepper
🍵 6 Cups Organic Vegetable Broth (I used Pacific)
Instructions: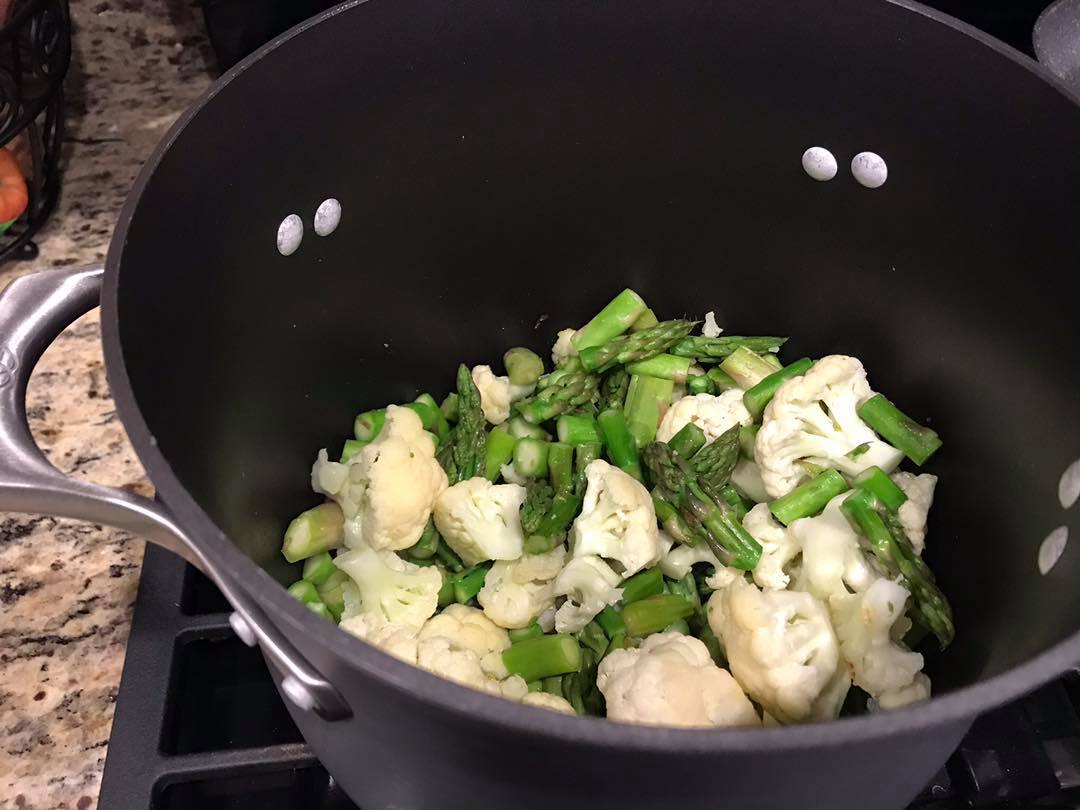 Heat the oil in a medium pot over medium-high heat. Put the cauliflower and asparagus in the pot, add the cayenne pepper, and season to taste with salt and black pepper. Cook for 4–5 minutes, stirring frequently.
Pour in the broth and bring the soup to a boil, then reduce the heat to low and simmer until the cauliflower is fully cooked, 5–8 minutes.
Carefully transfer the soup to a blender and blend on high speed until smooth, about 2 minutes. (Or use a handheld immersion blender to purée the soup directly in the pot.)
Taste for seasoning and adjust with salt and black pepper if needed. The soup should be thick but still light. If it is too thick, thin it with a little more broth or water.
Enjoy!!! Its delicious.
Note: Any leftover soup can be stored in the refrigerator for up to 5 days or in the freezer for up to 6 months.